Anthony Vander Laan
Pastor
Anthony is the pastor of Destination Church. He is married to his wife of two-and-a-half years, Jennie. They have been involved in various church, urban, and prison ministries for the last seven years. Anthony graduated from Calvin Theological Seminary in Grand Rapids, Michigan, with a Master of Divinity degree. He loves exploring and writing compelling teachings about the eccentricities, nuances, hyper-connectivity, and unexplainable things found in the pages of the Bible. One of Anthony's deepest desires is to see people liberated to wrestle with their most difficult questions about God and the Bible, and to see where that questioning leads. As such, Anthony periodically writes his own blog to explore some of his most vexing faith questions. While Anthony possesses a compelling vision and passion for the local church, he also enjoys putting his mind to rest by playing golf, going for long walks and drinking tea with Jennie, and cooking savoury dishes in the kitchen.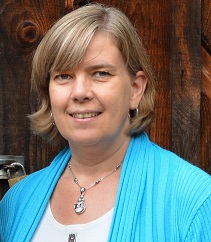 Jane Shalk

Treasurer
Married to Peter for over 30 years. She is a mom of four, mom-in-law of three and grandmother of two. She has been a bookkeeper for over 20 years and treasurer of Destination since its beginning. Jane is also the treasurer for another Christian Reformed Church in St Thomas, bookkeeper for two christian schools and her husband's business.

Al Hooghiem
Married to Randee for over 34 years. They have 4 children of which 3 also attend Destination. Al has been a board member and fundraiser with Destination since it's inception. He is also a partner in a family owned automotive business in Aylmer. Al is a bit of a sports junkie, with the Chicago Blackhawks being the team of choice. Camping with the kids and their families is a favourite past-time.
David Feddema
Coming Soon

Anne Hussey
Anne is a retired Human Resources Consultant, widowed and lives with her daughter Jenna, son-in-law Scott and her 3 beautiful granddaughters in the family home near Fingal. Anne spent 6 years dragon boating with Rowbust Breast Cancer Survivor racing team and served on their board of directors as well as serving on another church board previously for several years. Anne's heart desire is to see the lost saved, healed, restored and set free in Christ Jesus as well as the body of Christ experience and have an awareness of all that God has for them.