Beth Fellinger
Pastor
Is the pastor of Destination Church, in St. Thomas. She has been involved in pastoral ministry for almost 38 years. Beth and her husband, Barry, married for 38 years, have been involved in ministry in both large urban centers and small rural communities and in churches of varying sizes. Beth has been involved in three church plants and a church rebirth as well as in established churches. She loves her children, their spouses and grandchildren. She is a cancer survivor twice over and celebrates life every day. She sits on a number of boards for both international ministries and local community initiatives and has spoken at conferences world wide. She writes on a regular basis for a faith magazine and occasionally for other publications. Beth believes strongly in the local church and what a church committed to Christ, missions and its community can accomplish. She possesses an enthusiastic vision of how the church can reach out and share the gospel with others. Her stories are powerful, down-to-earth and thought-provoking.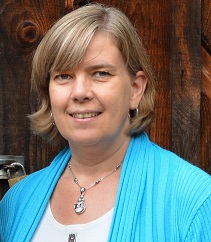 Jane Shalk

Treasurer
Married to Peter for over 30 years. She is a mom of four, mom-in-law of three and grandmother of two. She has been a bookkeeper for over 20 years and treasurer of Destination since its beginning. Jane is also the treasurer for another Christian Reformed Church in St Thomas, bookkeeper for two christian schools and her husband's business.

Al Hoogheim
Married to Randee for over 34 years. They have 4 children of which 3 also attend Destination. Al has been a board member and fundraiser with Destination since it's inception. He is also a partner in a family owned automotive business in Aylmer. Al is a bit of a sports junkie, with the Chicago Blackhawks being the team of choice. Camping with the kids and their families is a favourite past-time.
David Feddema
Bio to come.

Anne Hussey
Anne is a retired Human Resources Consultant, widowed and lives with her daughter Jenna, son-in-law Scott and her 3 beautiful granddaughters in the family home near Fingal. Anne spent 6 years dragon boating with Rowbust Breast Cancer Survivor racing team and served on their board of directors as well as serving on another church board previously for several years. Anne's heart desire is to see the lost saved, healed, restored and set free in Christ Jesus as well as the body of Christ experience and have an awareness of all that God has for them.
More board members to come…